TRIPOD STANDS

Finished in beautiful nickel chrome, our top-of-the-line Tripod Stands are competitively priced. Both stands feature a wider stance for added stability and are double braced for strength. You may choose from the heavy-duty stand, with the widest stance available anywhere, or choose the medium duty, which is the same size that our competitor sells as their "top" stand...and for a lot more money than ours!

Heavy Duty Price:$185.00


Medium Duty Price:$169.00

---

POWDER COATED STANDS

There's something for everyone in our innovative line of collapsible stands. From Lead pans to Triple Guitars, we've got you covered! Standard features on all models are the durable black wrinkle powder coat finish and smooth rolling casters. Wing nuts or "knobs" are used for setting height adjustment, while "snap buttons" are utilized to firmly hold the legs in place until they are released for breakdown. Because of this, you won't have to worry about the legs falling out when you lift up the stand! Once you try one of these collapsible stands, you'll never want to use anything else.

DC-1 TENOR STAND

Similar to many on the market, but much easier to use, this Lead stand is fast becoming our most popular!


Price: $150.00

---

DC - 2 DOUBLE SECOND STAND

Based on our popular DC-1 design, this stand features dual "flip-tops" to accommodate two drums. It's perfect for the Double Second player! The sturdiest Double Second stand on the market today, there's no need to worry about this one falling over! Like the DC-1 and DF-2, casters are included and all components are covered in a black textured powder coat finish.
A great value! Click here for a Graphic Diagram.



DC-2 Price: $255.00

---

Coyle Drums has taken the concept of the collapsible stand one step further. Constructed in similar fashion to the DC-2, the DC-3 consists of three upright sections with connecting crossbars, and three "flip-tops" with adjustable extensions. Add some sturdy legs with casters and "snap button" technology, and you've got an unbeatable combination—strength, convenience, and simplicity—all rolled into one affordable stand! Click here for a Graphic Diagram.

DC-3 GTR Stand
Price: $365.00


RETRACTABLE BASS/ CELLO LEG ASSEMBLY

For those of you that would rather keep your Bass legs, we've created a device that allows you to flip them without using tools! The housing assembly is bolted to the barrel through the existing holes and the legs are then retrofitted with snap buttons so they may be "snapped" into place. The legs can be flipped and locked inside the assembly for storage, so the drum will fit into your case. Each set can be customized to fit your existing Bass legs and holes. May be used for Cello and Tenor Bass pans as well! Catalog price reflects 18 units.

Price: $370.00

BASS WHEEL SET


Tired of lugging those Bass Pans around? Try using our new Wheel Sets. It's so easy to move them a child can do it. You can have them permanently attached to each drum or use them in conjunction with the retractable units.



Price:$450.00

HARDWARE "DUFFLE"

Equal in quality to the smaller bag, but much larger, this rounded "duffle style" bag measures 36 x 12 x 12. It also features the rubber grip handles and the double-zip opening. It's big enough to hold just about anything…except your pan, of course.


Price $89.95





SMALL HARDWARE BAG

This roomy 32" bag comes with an "insert" for extra stability. Features include a convenient "double-zip" opening, handles and a detachable shoulder strap. Inside is a compartment to hold your "Coyle" powder-coated mallets!


Price:$69.95
Shipping And Handling
Shipping and handling: all product, instrument, case, and stand shipping charges will be calculated at the time of order. Overseas orders: the customer is responsible for additional customs fees, taxes, duties, freight, or import charges. Florida residents include 7.5% sales tax.
Payments and Returns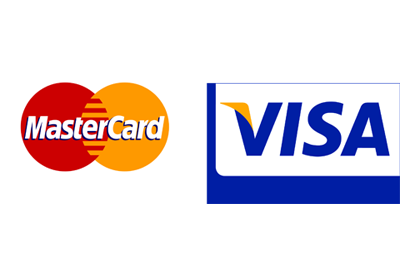 There is a $100 non-refundable deposit (per instrument) for all individuals placing an instrument order. School systems must supply a valid purchase order number and proper documentation when placing an order. Payments not received within 30 days are subject to a late fee. All returned merchandise must be received within 30 days of initial purchase. We accept: check, money orders, purchase orders, visa and mastercard. prices are subject to change.