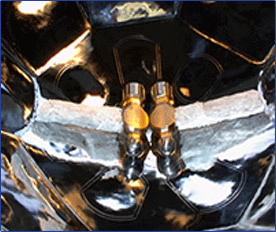 We offer comprehensive tuning services for all the steel pan voices and are proficient in all styles of tuning. For full band tunings we can do "on site" tune-ups. Our "on site" minimum day rate is $750.00 for 5-7 instruments. The customer will be responsible for travel expenses as well as tuning fees. For large bands of 8 instruments or more, call for an estimate. For rush orders or severely out of tune instruments it is best to ship it to our shop. Most orders are turned around and shipped back within 48 hours of receipt unless otherwise specified. Once we receive your instrument, we determine the work to be done and provide you with our best estimate of the costs. Damaged or severely out of tune instruments usually take 2 plus hours and our fee is $150.00 per hour.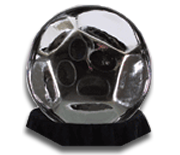 Most Leads of good quality take 1:15-1:30 hours. Doubles to Basses take roughly 1 hour each. Lesser quality instruments usually take longer to tune. It's recommended to have your instrument tuned at least once a year. If you neglect your pan it gets further out of tune and is more costly to repair. Also, the steel has a "memory" and wants to go back to where it was (which is out of tune). So, if your pan is significantly out (20 cents or more), it will drift out of tune faster. The tuner will have to spend extra time "conditioning" the pan in order to make the pan stay in tune. Whether your pan needs pitch adjustment or major corrections, you can trust the quality work of Coyle Drums. We are absolutely committed to rendering the highest quality service possible in the steel pan industry.
Shipping And Handling
Shipping and handling: all product, instrument, case, and stand shipping charges will be calculated at the time of order. Overseas orders: the customer is responsible for additional customs fees, taxes, duties, freight, or import charges. Florida residents include 7.5% sales tax.
Payments and Returns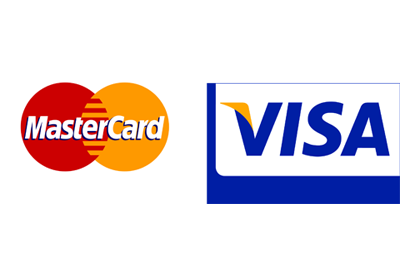 There is a $100 non-refundable deposit (per instrument) for all individuals placing an instrument order. School systems must supply a valid purchase order number and proper documentation when placing an order. Payments not received within 30 days are subject to a late fee. All returned merchandise must be received within 30 days of initial purchase. We accept: check, money orders, purchase orders, Visa and Mastercard. Prices are subject to change.